Helen has worked extensively across the animation industry as a consultant, producer and executive working with some of the most creative names in animation. In addition to her production work, Helen also works as animation advisor, programmer, events producer and jury member. In Dec 2016 Helen became theDirector of Animation UK before becoming the newly appointed Director of the British Animation Awards (BAA).
With twenty six years experience, Helen has worked extensively in the animation industry, firstly joining the BBC as a production co-ordinator and then as an assistant for the Cardiff International Animation Festival.
Joining Aardman in 1993, she established herself within production and was approached by S4C to produce two 'World Faith' animated films. She then worked as a production manager on 'Wife of Bath' directed by Joanna Quinn and produced by Les Mills, Beryl Productions, which received an Academy Award nomination and a host of other awards at major International Animation Festivals.
In 1999 Helen, returned to Aardman Animations where she played an important part in developing new projects for Aardman's Broadcast production slate and heading up the short film content, executive producing the Bafta winning The Pearce Sisters. Since December 2008 she has worked as a freelance animation producer and consultant for clients including ArthurCox, Brothers McLeod, Disney, The Foundation, Sesame Street, Wonky, Snapper-Films, South West Screen, North West Vision, Childrens Media Conference, Creative Skillset and CBBC. The Brothers McLeod series Quiff and Boot which Helen produced won a Kids Baftain 2012. In the 2014 Kids Baftas both Nina Needs to Go and Children of the Holocaustwere nominated.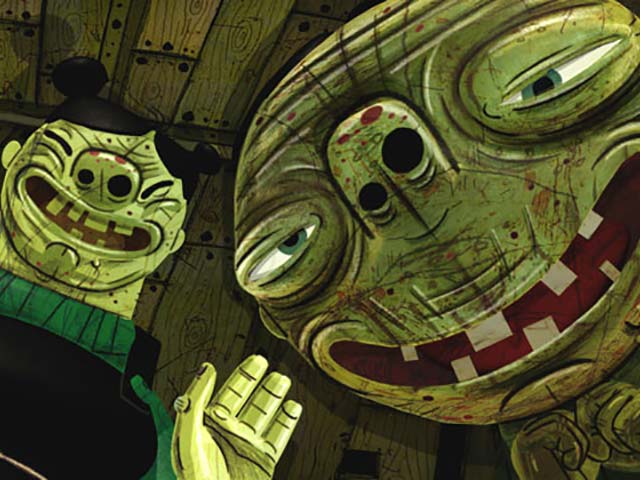 In addition to her busy work schedule she finds time to programme animation and moderate sessions for festivals, has sat on the board for South West Screen (2006-2012), Animated Exeter, the British Animation Awards and is a visiting lecturer in animation at UWE (Bristol) and Falmouth University. She has been on the advisory board for Cheltenham Screenwriters Festival and Animated Encounters and was a special jury member for SICAF, Seoul Animation festival in 2004, Trickfilm festival, Stuttgart in 2007 and Supinfocom 2008. She also co-hosts a local Bristol animation event, SHOWMETHEANIMATION. In both 2013 and 2014 Helen was a guest speaker at La Poudriere in Valance.
In Dec 2016 Helen became the Director of Animation UK before becoming the newly appointed Director of the British Animation Awards (BAA).

Meet Andy